Discover Life's Small Groups Model
Our mission at Discover Life is: Know God. Grow Together. Do Good. Groups are essential to our mission because they are the way that we grow together in the good news of Jesus. Our groups model is based on the early church. In Acts, you can read about how small groups meeting in homes helped lay the foundation for tremendous growth in the first church in Jerusalem.
"Day after day, in the temple courts and from house to house, they never stopped teaching and proclaiming the good news that Jesus is the Messiah."
Acts 5:42
"You know that I have not hesitated to preach anything that would be helpful to you but have taught you publicly and from house to house."
Acts 20:20
Discover Life is a church of Small Groups, not a church with Small Groups.
Four things to know about Discover Life's Small Groups:
1. Our groups are "free market."
We want people to gather together based on things they enjoy and are important to them. Essentially, the things you are already doing in your life are the things that can make up your Small Group! We have everything from activities groups, Bible study groups, marriage and parenting groups to student groups. Our groups are as varied as we are.
2. There are three terms every year.
Life flows in seasons, and we want to make it easy for you to be in the right Small Group for you in each season. This is why we have new groups that start and stop three times a year in what we refer to as "terms."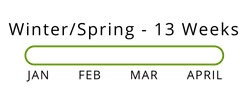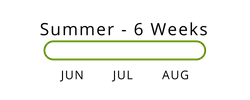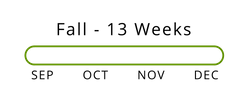 3. Everyone can join a group.
Our hope is for every person in the church to be connected in a meaningful community through a Small Group; this is how we pastor people. With so many groups to choose from, we are confident there is a group that is a great fit for you. You can search our small groups by name, day of week, time of day, and type.
4. Leading a group can be a blessing to both you and those who attend.
We believe leading a group is simple because we all have something to offer others. Whether it's something you are passionate about, an experience you've had that can help others, or an area in which you are looking to grow, leading a group is a great way to bring people together in a meaningful community.

To learn more about becoming a Small Group leader, contact